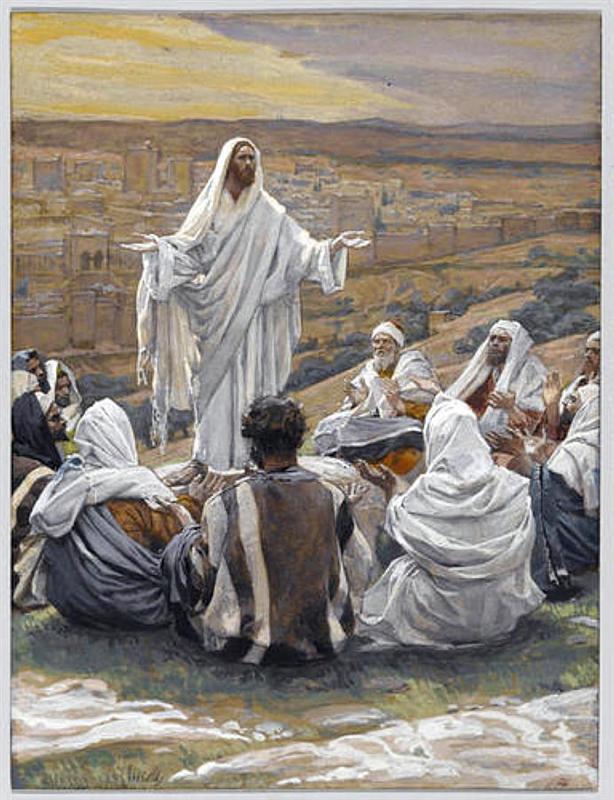 A Nazarene is a follower of Yahshua of Natsareth (Nazareth). This word is used to describe Yahshua the Messiah (Matthew 26:71; Mark 1:24; 10:47; 14:67; Luke4:34; John 17:5; Acts 2:22) and it is also used to describe his followers
Acts 24:5 (

Tertullus speaking about Paul

)
5 "For having found this man a plague, who stirs up dissension among all the Yehuḏim throughout the world, and a ringleader of the sect of the 

Natsarenes

 
David Stern ( Jewish New Testament Commentary), notes the following in Acts 24:5 :
The sect of the Natzratim (Nazarenes), a Hebrew word derived from "Natzeret"(Nazareth) the town where Yeshua the Messiah lived most of His life. The Greek word used here is "Nazôraios"; it is used six times in Acts and five times in the Gospels as descriptive of Yeshua himself…
Today a similarly derived Hebrew word, "Notzrim" is the ordinary word for "Christians"…
Tertulius wants Felix to understand the Natzratim as a Messianic group, and that any group supporting a Messiah is loyal to a different king and subversive of Roman hegemony.
(Taken from the Jewish New Testament Commentary by David H. Stern. Copyright © 1992. All rights reserved. Used by permission of Messianic Jewish Publishers, 6120 Day Long Lane, Clarksville, MD 21029. www.messianicjewish.net.)
In the 4th century, Jerome refers to Nazarenes as those:
 "who accept Messiah in such a way that they do not cease to observe the old Law."

Epiphanius wrote about them in 370 CE:
They use not only the New Testament but the Old Testament as well… they have the Good News according to Matthew in its entirety in Hebrew. For it is clear that they still preserve this, in the Hebrew alphabet, as it was originally written.
(Ephiphanius; Pan. 29)
As a follower of Yahshua the Messiah, a Nazarene loves Yahweh (יהוה) above all things and his fellowmen as himself. (Deuteronomy 6:5; Leviticus 19:18; Matthew 22:37-39).
A Nazarene also believes the following:
[YAHEWH]
Yahweh (יהוה)the Almighty – Genesis 17:1
Yahweh is One (not two, not three) – Deuteronomy 6:4
Yahweh is the Creator of all that exists and is our Father (Ecclesiastes 12:1; Romans 8:15-17).
[YAHSHUA] 
Yahshua (יהושע),  the Son of Yahweh, i divine but not almighty
Yahshua preexisted with the Almighty before becoming flesh
Yahshua is the firstborn of all creation (Yahweh's First Creation)
Yahshua was created by Yahweh before everything else. 
[THE SET-APART SPIRIT]
The Set-Apart Spirit (also known as the Holy Spirit) is the mind of Yahweh
 The Ser-Apart Spirit is the power that emanates from the Father and the Son.
[THE TORAH]
Nazarenes 

are zealous (ardent) for the

Torah

(

Acts 21:20

)
observe the Torah by the interpretation and the way of living of

Yahshua the Messiah

.
believe the Torah of

Yahweh

is absolute the Truth and

that Yahweh

will Judge man's wilful neglect of Torah.
live by every Word that proceeds from the Mouth of

Elohim

as

Yahshua

did.
(

Deuteronomy 8:4; Matthew 4:4

)
keep the commands of

Yahweh

and the commands of

Yahshua

.

observe

the Sabbath starting on Friday at sunset and ending on Saturday at sunset.




commemorate the Feasts of Yahweh.


Nazarenes follow the dietary laws of

Leviticus 11

as

Yahshua

did. (See Clean & Unclean Foods).
THE GREAT COMMISSION
Every Nazarene is commanded by Yahshua the Messiah to fulfill the Great Commission which is to take His message to the ends of the earth:
"Go and teach them to carry out all the things that I have commanded you – forever"
(Ancient Hebrew Matthew 28:19)
Unless otherwise noted, all Scripture verses are taken from The Scriptures
Copyright by Institute for Scripture Research.
Used by permission.